Sector Sixty6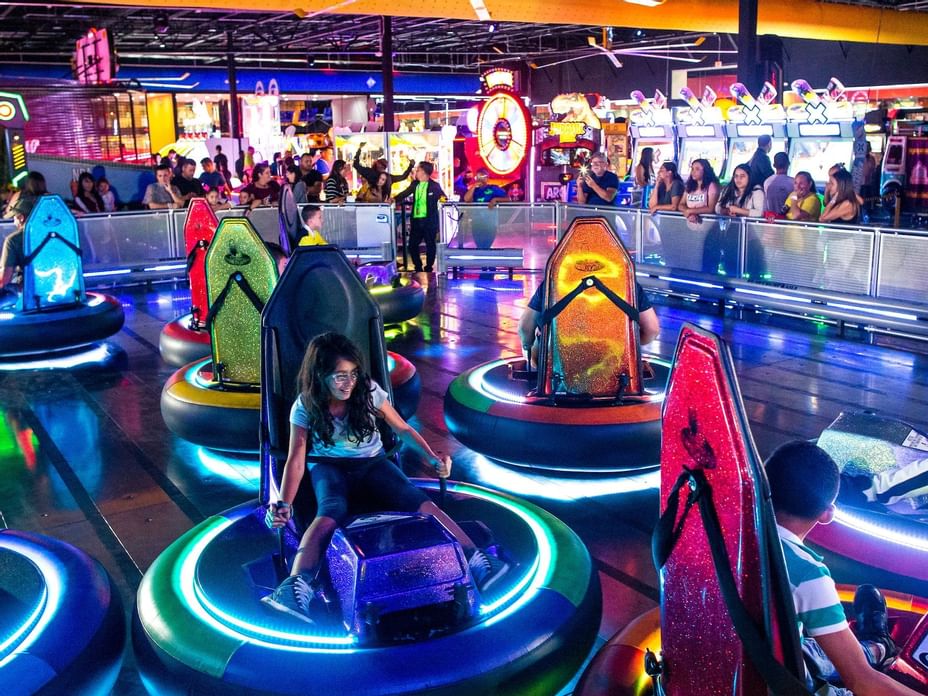 All Entertainment attraction include the following:
1 Speed: The first ever indoor kart racing center in Puerto Rico. Includes 40,000 square feet of race and fun for the whole family and friends.
CXC Simulations: A virtual reality hub focused on race car driving. This simulator will enter you in a new world, a different experience and a whole lot of thrill!
Arcade Mania: An arcade filled with over 200 of the newest arcade games in the market, favorites classic gaming and bumper cards!
Bowling: A new, modern and futuristic bowling alley. Includes LED lights, technology and big screens.
Fun Box: Design for people of all ages, experience a rope course where you can climb up to 20 feet in the air and defeat different obstacles. Finish it off with the thrill of ziplining!
Top Eliminator Dragster Puerto Rico: The first and only dragster racing simulation ride on the island with a roof covering it for rainy days that is independently run – from 0 to more than 60 mph under four heart-pounding seconds, powered by a 300-horsepower propane engine that produces 2.8 G forces.
18400 State Road #3 00729 Canovanas Puerto Rico
Monday11:00am - 9:00pm
Tuesday11:00am - 9:00pm
Wednesday11:00am - 9:00pm
Thursday11:00am - 9:00pm
Friday10:00am - 11:00pm
Saturday10:00am - 11:00pm
Sunday10:00am - 10:00pm